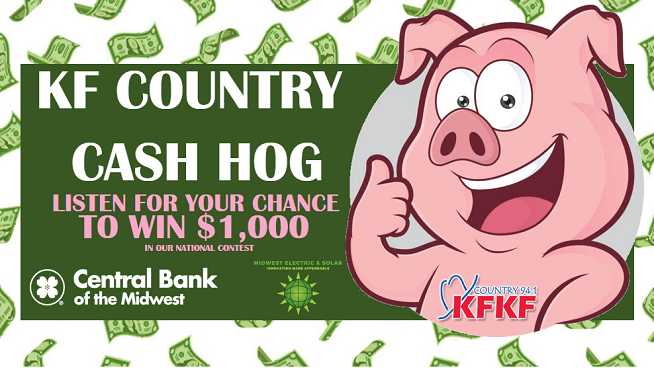 The KF Country Cash Hog is back on 94.1, KFKF!! Your chance to win $1,000 every weekday!
Just listen at 8:00am, Noon, and 3:00pm for the keyword.
Enter the keyword below and you might be our next winner of $1,000 in this nationwide contest. It's up to KFKF listeners to hog as much of this cash as possible!!!
The KF Country Cash Hog is presented by Central Bank of the Midwest and brought to you in part by Midwest Electric and Solar.