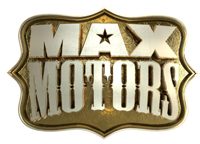 All of us here at KFKF and our friends at Max Motors would like to take a minute to thank all of the Kansas City area first responders for the difficult job they have been doing everyday to keep our community safe and healthy!
We are forever grateful for your service!
Max Chrystler Doge Jeep Ram, Belton and Max Ford Harrisonville are providing free oil change services to first responders, medical professionals, and essential workers in an effort to support all front lines. Free pick up and delivery service with max transit.
Click HERE for more info.